Case Study: CWT
Business traveler . . . to traveling employee.
Changing the conversation around corporate travel.
As the world's largest corporate travel company, with over $1.5B in revenue and over 18,000 employees, CWT struggled to differentiate their offering. After decades of industry attention on streamlining the transaction and lowering costs, a host of smaller tech-savvy upstarts began focusing on improving the traveler experience and pushing the model towards a B2B2C offering, where the more nimble competition had the upper hand.
The industry push to provide a better booking and traveler experience, one on par with the consumer-grade experience that today's travelers now expect, ignored one major factor: These were not just travelers, they were something far more important to CWT's customers — they were employees, traveling on behalf of the employer for important business goals.
The new perspective of travelers as employees first allowed us to shift the conversation from "how can our travel program help us cut costs and save money?" to "how can our travel program help us engage, retain and enrich our employees?". This paradigm change was summed up by changing the model from B2B2C (to consumers) into B2B4E (for employees).
New name. New brand. New attitude.
The company had been operating under the name Carlson Wagonlit Travel for over fifty years, and the current logo for over forty. When the decision was made to shorten the name to CWT, the goal was to modernize the look yet retain as much of the brand equity as possible. The clean typography with the streamlined "flag" fit the bill perfectly.
The B2B4E concept was embraced by the CEO and senior leadership as THE defining strategy and rally cry to move the company forward — and affirming validation of our thinking.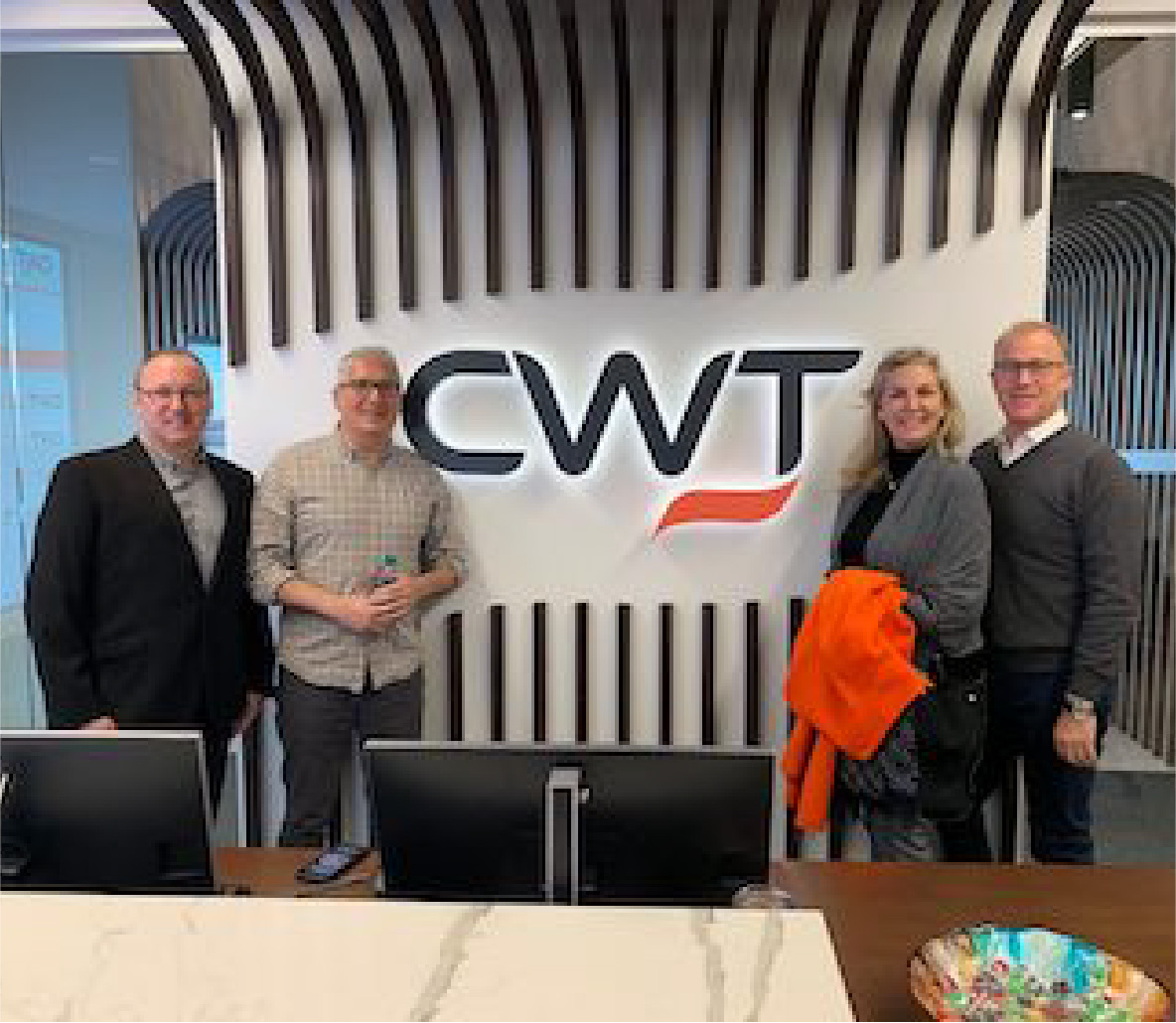 Seeing the logo brought to life in the office — especially at 3 feet tall — was an exciting milestone for both the CWT and Spyglass team.
Global Positioning Platform
Key Messaging
Logo
Launch campaign
Trade Show Marketing
Targeted Marketing Campaign
Sales Deck
Sales Training